Larus fuscus fuscus 3cy KJX7, May 23-25 & August 26 2007, Tara (Tampere) Finland. Images Hannu Koskinen.
Ringed as chick on July 19 2005 at Sennye Ludy (64.59N 35.39E), Solovetsky, White Sea, Russia.

Male. Very interesting moult in primaries. Last moult wave probably arrested at P7, with P8 still brownish and slightly bleached, as expected in 2nd gen outer primaries. But note the more blackish P9-P10, and P10 with an obvious mirror.
First three images May 2007.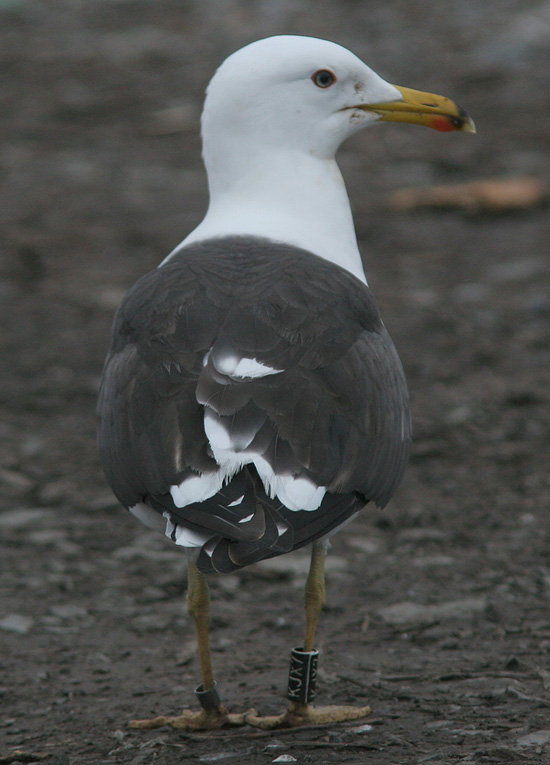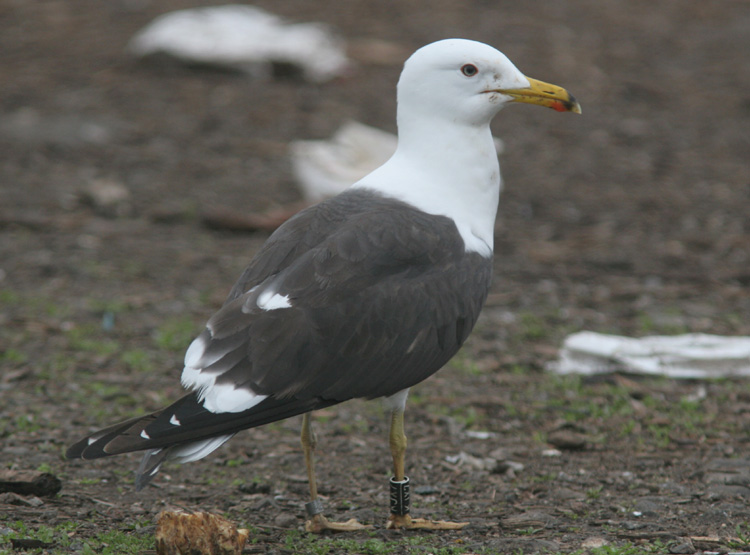 Below: August 26 2007.
Moult-wise, not much going on last months. Nice to see the wear in tips between these dates within 3 months.