Larus fuscus fuscus NOS 4248181, Tampere, Finland (61.33N 24.59E). Images: Hannu Koskinen & Markkhu Kangasniemi.
Below 2006: 2cy Baltic Gull from Norway in spring. NOS 4248181 is from Nordland, C Norway (65.19 N, 11.37 E), where pure fuscus used to breed. This individual is much fuscus-like in build.
More information about migration strategies in Norwegian fuscus and the ringing programme in the three northern counties of Norway: Nordland, Troms and Finnmark, can be found here: The summary for juveniles can be found in the fuscus 1cy October section, the summary for adults can be found in the fuscus adult October section.
Morten Helberg, Geir Systad, Ingve Birkeland, Nils Lorentzen & Jan Bustnes published an article about this research in Ardea 97, 2009, titled: Migration patterns of adult and juvenile Lesser Black-backed Gulls Larus fuscus from northern Norway. The complete PDF can be found HERE.
On arrival in Finland, it showed several renewed rectrices; two pairs still are juvenile. It has replaced the outer secondaries (S1); in the left wing P1 and in the right wing S4 has also been renewed. The remaining secondaries and primaries are retained juvenile feathers. Most of the wing coverts have been replaced in winter; only some lesser coverts in the carpal edge are still juvenile. This is a slow-moulting individual: by July it has dropped the upper tertials and some lesser and median coverts are growing. One month later it has renewed the upper tertials but moult in the greater coverts is progressing very slowly. In the remiges it has only moulted P1-4 (P5 growing) and a few outer secondaries. P7-10 in the left wing and P8-10 in the right wing, as well as the majority of the secondaries are still juvenile. This individual has made its second journey south still with many juvenile flight feathers. Finally note the grey tone of the upper parts in different light.
Below: 2cy on May 25 2006. Hannu Koskinen. More pictures here.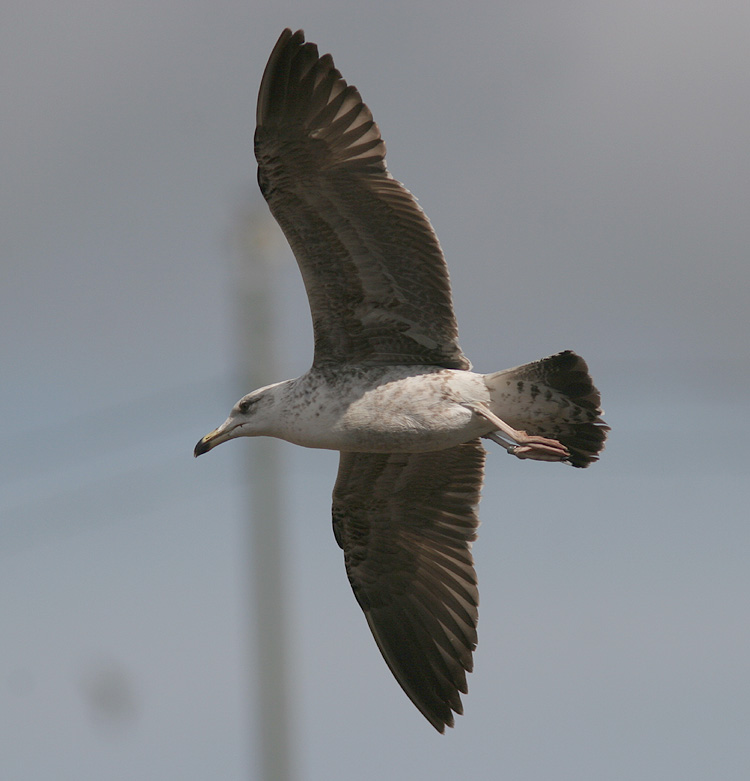 Below: May 28 2006. Hannu Koskinen.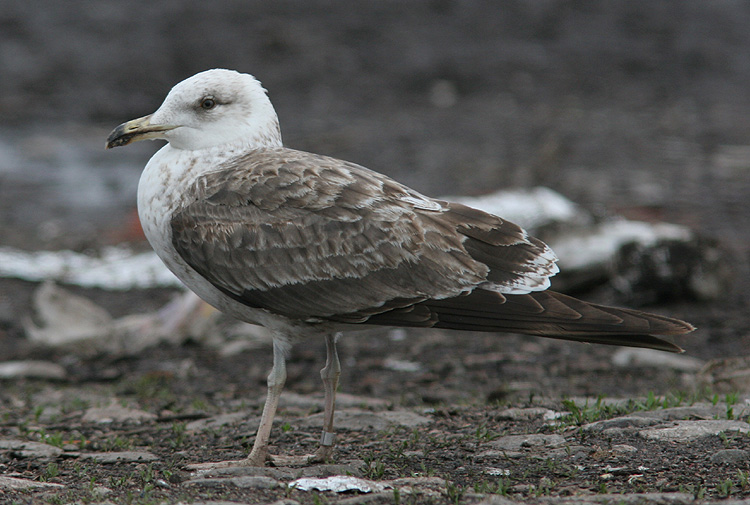 Below: July 15 2006. Hannu Koskinen.
Below: August 08 2006. Hannu Koskinen.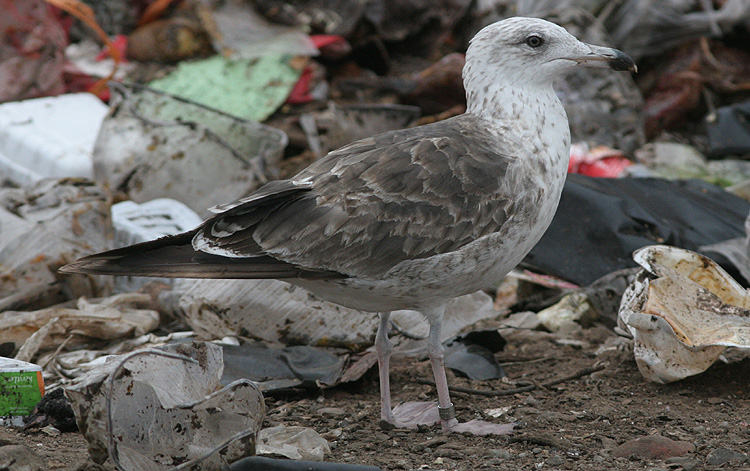 Below: 3cy on June 27 2007. Markkhu Kangasniemi.
Outer three primaries brown and no mirror on P10, as typical in 2nd gen feathers. Inner primaries replaced for 3rd gen feathers up to P7. Central secondaries probably 2nd gen as well. NOS 4248181 was already slow in 2cy, and now in 3cy it still remains a much 'immature' plumage compared to other 3cy fuscus, with many patterned, bleached and worn wing-coverts and relatively much black in the tail. Compare to NOS 4248114, also retarded 3cy fuscus at Tampere.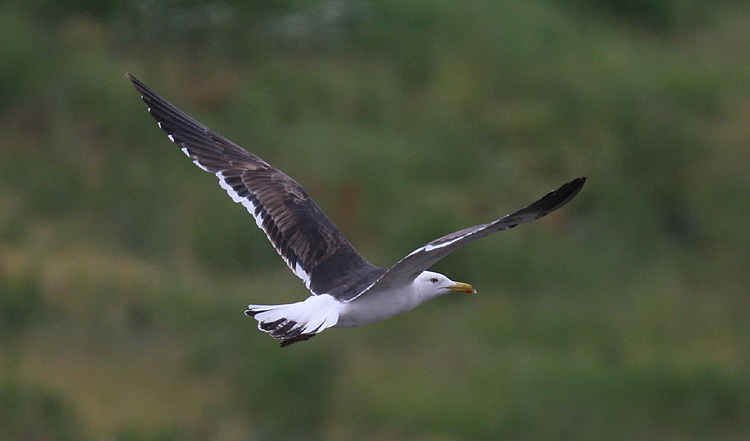 Below: 5cy on May 10 2009. Hannu Koskinen.
Finally, a splendid adult!