Larus fuscus fuscus
HT 241088

Tampere Finland. Pictures: Hannu Koskinen.

Classic Baltic Gull, photographed in 1cy, 2cy and 3cy plumage. Ringed as pullus at Pälkäne on July 05 2005.

Below: August 13 2005.

Fresh completely juvenile plumage, no visible moult in scapulars/mantle. HT 241088 was seen as juvenile only twice: August 13 and September 04.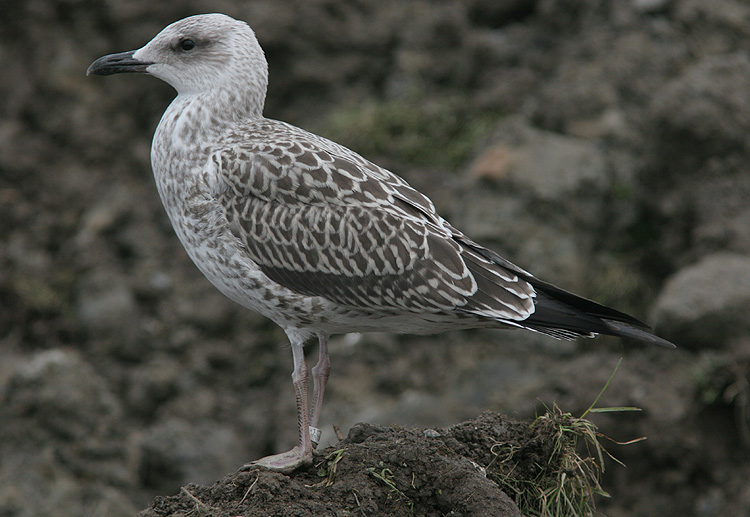 Below: 2cy on July 15 2006.
Recorded as 2cy bird from July 15 until August 06 2006. Pictures from July 15. Very typical 1st-summer nominate fuscus, with the complete plumage replaced on the wintering grounds. Now in Finland, some scapulars and wing-coverts are fresh and already 3rd generation.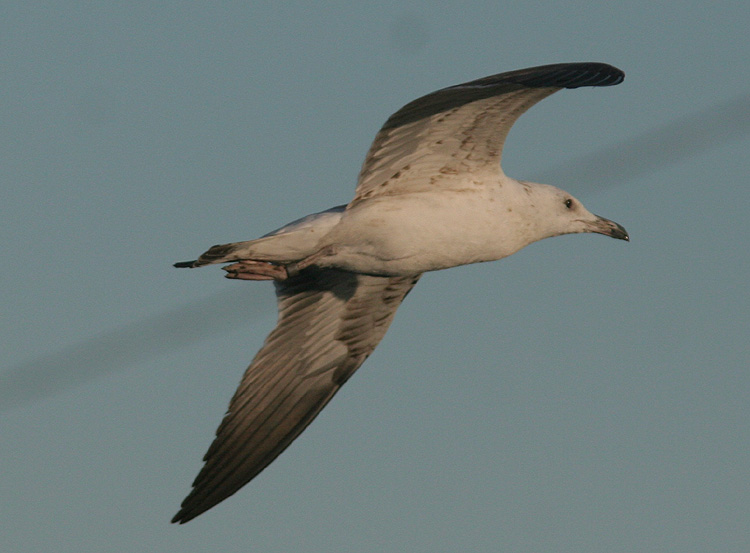 Below: 3cy male Larus fuscus "HT241088" photographed at Tampere dump, SW Finland June 19 2007 and last image is from August 12 2007.
As a 2nd-summer it stayed at least from June 17 until August 12 2007 at Tara dump, Tampere.
Note tiny mirrors on P10, which were not present on the 2nd gen primaries the previous year. P7-P10 in the right wing, and P8-P10 in the left wing lack the white obvious tips which are present in the inner primaries. These inner primaries are very adult-like. Tail is completely white as in adult plumage.
The last image (from August) show that almost nothing has been moulted after May: there are just a few new fresh scapulars and the bill tip is a bit paler. No sign of any streaks on head and neck.