Larus fuscus fuscus 4cy CNKH, July 16 - September 03 2006, Tampere, Finland (61.33N 24.59E). Images: Hannu Koskinen.
4cy CNKH with several barnacles on the ring at Tara dump, SW Finland. CNKH was seen at the dump between July 16 and September 03 2006, but was not recorded between 2003-2005 and not after 2006. It was ringed as a pullus at Valkeakoski on June 27 2003 by Risto Juvaste.
4cy Bird with a moult contrast at P8. This becomes more obvious when feathers become older and the younger feathers start to bleach (last image). Note also change in bare parts coloration (but remember this bird had swallowed a 'kebab stick', and may have suffered from that).
Image below: July 20 2006.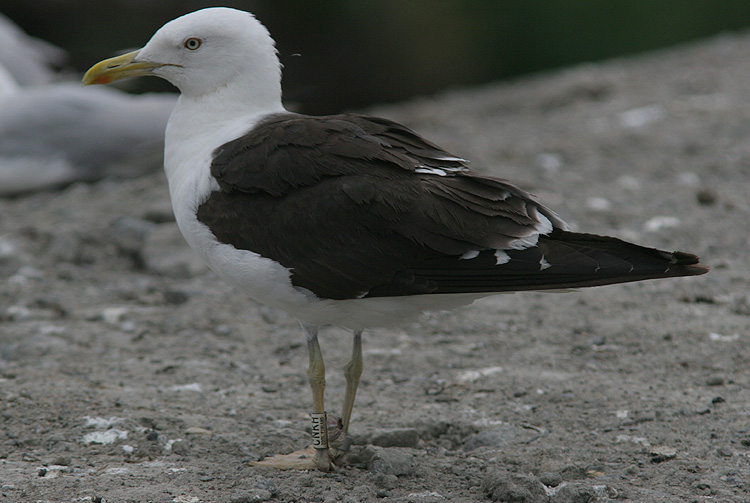 Above: July 21 2006.
Below:: August 27 2006.